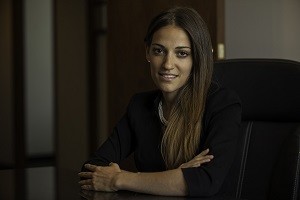 Veronica Vallelonga is a pro-active Montreal lawyer who has acquired substantial experience in the field of challenging speeding tickets and traffic tickets. No matter what offence in the Highway Code you are charged with, Madam Vallelonga will provide you with appropriate advice on the way of avoiding the consequences and your chances of succeeding. A consultation at her Montreal office or a phone call with him can quickly be organized to discuss with Madam Vallelonga about the way to challenge your tickets.
We take care of you right from the beginning of the legal procedures, which spares you the difficult administrative chores of having to prepare your own defence. This is not to mention the time spent getting familiar with the Highway Safety Code and related jurisprudence;
A personalized consultation with one of our lawyers who can negotiate for you or challenge one or all of your fines;
Compilation and search for precedents and court decisions that are favourable to you apart from factual research;
A request to the prosecuting party to divulge the evidence, such as the police report, the abridged report and an analysis of these documents in order to detect flaws that can make possible an acquittal or reduction of a sentence;
A study of your ticket and an analysis of the abridged report as well as the evidence carried out by one or several of the expert lawyers specialized in law and challenging tickets;
Determining the orientation of your defence with expert witnesses if necessary;
The lawyer can negotiate your ticket with the prosecuting party while targeting gaps in the evidence to reach the best possible settlement;
Obtaining your driving record from the SAAQ in view of protecting your driving record and maintaining your right to drive;
THE FOLLOWING ADDITIONAL TICKET RELATED SERVICES ARE PROVIDED:
Requesting a restricted license when your regular license is suspended;
Retracting the decision if you lost your case by default by not showing up on your court date;
A reprieve or suspension of execution if you lost your case by default by not showing up on your court date;
Annulment of a vehicle seizure;
Appeal of a decision;
A trial for excessive speeding or driving above the speed limit;
A trial for a hit and run;
Going through a stop sign or street light;
Driving while using a cell phone;
Reckless driving;
Illegally passing a school bus.
Madam Vallelonga is an apt negociator, using her skills to obtain a favorable outcome for her client. When you have demerit points, or if you loose your driver license and need to get it back, she can help you.
If you wish to be acquitted of the offence on your ticket or to negotiate with the Prosecutor in order to lessen the penalty (for example, loss of points or of your driver's license), it is highly recommended you contact a lawyer.
Call us at any time at 1-800-216-5029 or write to info@montreallawyers.com for an immediate answer.