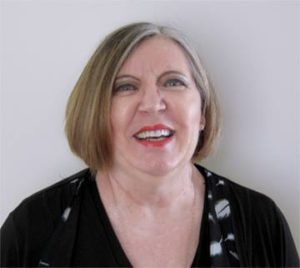 Mrs. Carmen Poulin is a lawyer with 36 years of experience in labour
law, labour relations and occupational injuries. She has an MA in labour
law from the Université de Montréal, but she defends exclusively the
interests of employers. In other words, she is the first lawyer an
employer should resort to in case of a conflict with an employee.
When litigation occurs between an employee and the employer, our
Montreal labour lawyers can provide valuable assistance. The legal
solution often depends on the nature of the conflict: it may involve an
employment agreement or a work contract, firing or layoffs,
psychological harassment, an occupational injury, a breach of labour
standards, a non-competition clause or a non-solicitation clause.
Our lawyers are experienced in representing employers. They assess
your situation and notify you about the procedures that make it possible
for you to win your case. Your case may be settled out of court, through
mediation or in court: all solutions will be considered.
The following is a list of services provided by our labour lawyer:
Non-comprehensive services in labour relations for unionized or nonunionized
businesses:
· Implementing and interpreting federal or Quebec collective agreements
jointly with other department heads or clients;
· Drafting legal documents such as legal advice, individual work
contracts, employee manuals, pleas or any other legal document;
· Carrying out harassment investigations and drafting related reports and
recommendations;
· Managing or counselling relative to disciplinary measures: drafting
policies, including the level of sanctions, disciplinary measure
investigation structures and drafting letters of disciplinary measures,
firing, etc.;
· Managing or counselling relative to grievances: daily management,
timely response in order to minimize costs, negotiations with shop
stewards and settlement out of court or pleading before arbitration;
· Applying employment and labour legislation in effect in Quebec;
· Pleading before the proper courts including the necessary research in
jurisprudence and legislation and drafting pleas if required.
Non-comprehensive services for occupational injuries:
– Managing occupational diseases and industrial accident cases, namely:
– Studying and receiving claims and opposing eligibility if necessary;
– Drafting requests for temporary secondments, for medical expertise,
for reference of cases to the Bureau d'évaluation médicale or costsharing;
– Participating in the entire rehabilitation process;
– Drafting any legal document required by this management;
– Periodically counselling clients relative to management;
– Pleading cases in the proper courts including research in
juridsprudence and legislation and drafting pleas when necessary;
Non-comprehensive human resources services:
· Reviewing and standardising all the policies;
· Managing a team of several resources;
· Cooperating with various executives of the business or clients;
· Restructuring the staffing process, including:
– Our labour lawyer also supplies drafting telephone interview
questionaires, French and English and other tests, interview
questionaires, including practical cases, reference material facilitating
results analysis and decision making about whether or not to hire.
Mrs. Carmen Poulin will be referred to you upon the initial consultation.
This will take place over the phone or at our offices located at 10 NotreDame
East, suite 600.
As for fees, hourly billing or a package deal will be discussed when we
first meet you.
Our firm makes it possible for you to speak directly with a Montreal
lawyer experienced in labour law.