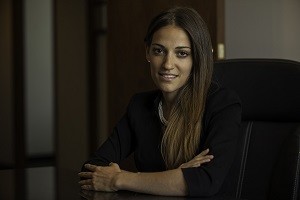 Veronica Vallelonga is a pro-active Montreal lawyer who has acquired substantial experience in the field of challenging speeding tickets and traffic tickets. No matter what offence in the Highway Code you are charged with, Madam Vallelonga will provide you with appropriate advice on the way of avoiding the consequences and your chances of succeeding. A consultation at her Montreal office or a phone call with him can quickly be organized to discuss with Madam Vallelonga about the way to challenge your tickets.
We take care of you right from the beginning of the legal procedures, which spares you the difficult administrative chores of having to prepare your own defence. This is not to mention the time spent getting familiar with the Highway Safety Code and related jurisprudence;
A personalized consultation with one of our lawyers who can negotiate for you or challenge one or all of your fines;
Compilation and search for precedents and court decisions that are favourable to you apart from factual research;
A request to the prosecuting party to divulge the evidence, such as the police report, the abridged report and an analysis of these documents in order to detect flaws that can make possible an acquittal or reduction of a sentence;
A study of your ticket and an analysis of the abridged report as well as the evidence carried out by one or several of the expert lawyers specialized in law and challenging tickets; Continue reading Ticket lawyer in Montreal | Never plea guilty to your traffic tickets!