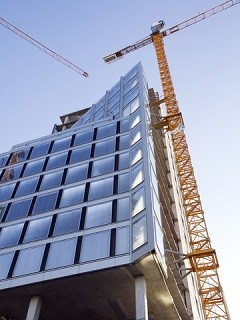 Our Construction lawyers provide a wide range of legal services for all construction players in Montreal. We can help you benefit from practical, rapid and inexpensive legal counsel if you are new in the field or an experienced group of seasoned experts.
More specifically, our construction lawyers deal with:
-construction litigation and professional liability;
-termination of contracts for work carried out;
-legal hypothec of construction (privileges);
-contract negotiation, mediation, arbitration and interpretation;
-representation before the RBQ, claims / fines with CSST and C.S.Q.;
-commercial leases and condos, incorporation, REQ, annual bookkeeping, dissolution, mergers, purchase / sale of companies, partnerships, financing, etc.
Montreal Construction: a Challenging Field
There are many challenges for businessmen in the construction field: rugged competition, complicated regulations, civil liability, the risk of bankruptcy and insolvency, and hungry tax authorities.
These increasingly complex challenges require multi-skilled consultants. Our law firm has this expertise. We are not only construction barristers, but also business consultants. And in business, it is essential to have access to prompt and efficient advice. It is extremely preferable to find practical solutions rather than costly litigation. Nevertheless, if litigation can not be avoided, our attorneys will fight tooth and nail to make your rights prevail.
Our construction lawyers represent individuals as well as small and large Montreal businesses, subcontractors and suppliers. Our clients include architects, engineers, landlords and real estate developers in all fields in the venue involved.
Contact a Montreal construction lawyer to discuss your situation.